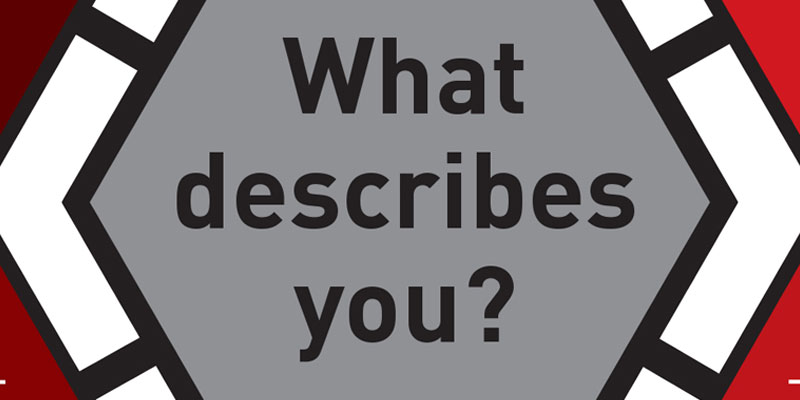 Explore Your Strengths at LMC
There are many tools to help you discover your strengths and explore future careers. The assessment featured here is one such tool we use at Los Medanos College. Complete this assessment and learn more about your strengths!
Research shows that people are more satisfied with their work lives when their jobs and personality preferences are aligned. Which of the six basic personality and career types below describe you?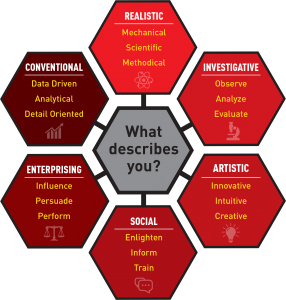 What did you discover about your strengths? You can note your results here:
Top Three Traits:
Top Career Matches:
Directions to take Career Coach

 
Go to www.losmedanos.edu/career/ and click on "Discover your Path –Learn More"
Select "Take Career Assessment"
Select "Take the Assessment"
Select "6 questions"  to begin the Quick Start Assessment!
This is just the beginning – what's next?

 
Explore

 
Learn about different industries and the jobs within them. Find something you like, see what major will get you in the door, and explore your pathways to future careers.
Connect
You've made some big choices, now tell the world! See how you can find guidance and experience in your field of interest. It is easier than you think: try an informational interview, sign up for an internship, and find volunteer opportunities.
Choose
The key is to choose a major and a future career path that matches your talents, interests, and economic need.  Think about building more skills and trying new things.