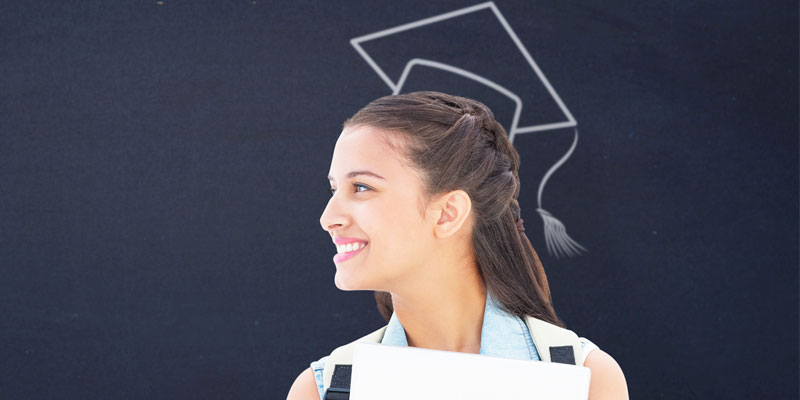 High school students in east Contra Costa County are saving time and money through LMC's Early College Credit programs. Students get a head start by taking college-level courses for little or no cost with Los Medanos College – significantly improving their chances of graduating from college with a certificate or degree, or being ready to transfer to a four-year institution at an accelerated rate. 
College Connect
As part of the "College Connect" program, Los Medanos College partners with Pittsburg High School and Antioch High School to provide high school seniors an opportunity to take college classes three days a week. These students take high school classes during the day and continue their coursework by taking college classes in the afternoon or online. Students in this program can earn nine college units before they graduate from high school – for free!  
"I applaud the innovative approach LMC has taken in regard to partnering with our local high schools. I am thrilled with the strong partnership we have with LMC and the alignment of our goal which is to ensure students are 'college ready' and are able to take advantage of the many LMC programs ranging from the transfer program to the various certification programs that are offered,"
Todd Whitmire, Principal, Pittsburg High School.
Articulated Classes
Articulated high school classes have been approved by college faculty to have curriculum similar to a comparable college class. This year, more than 20 high school courses at 11 local high schools are articulated with Los Medanos College and students will earn college credit. 
Dual Enrollment
Dual Enrollment classes are taught by LMC faculty, with the same rigor and content as regular college courses, and are conveniently offered on the high school campus or online. These classes are offered at no cost and are open to all students on that high school campus.
Concurrent Enrollment
Concurrent Enrollment allows high school students to enroll in college classes at a cost of only $1 per unit. With the approval of both their high school counselor and parent/guardian, and as long as they meet any pre-requisites, students can enroll in any course they wish. 
To learn more about Early College Credit options with LMC, please visit: https://www.losmedanos.edu/earlycollegecredit/