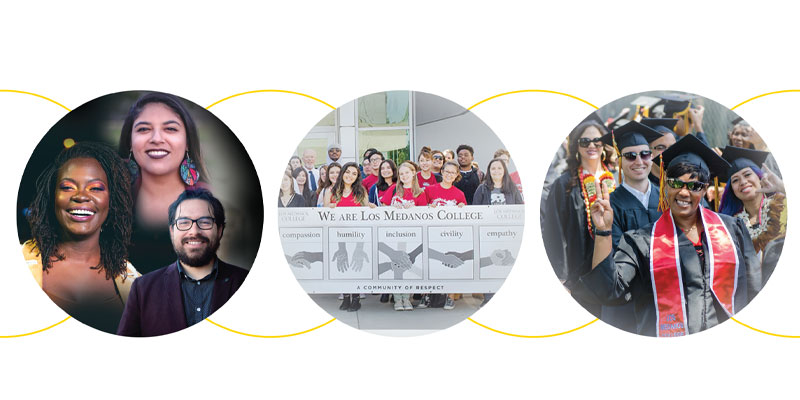 Engage
Spring 2021 "Equity Speaker Series"
Together with community and educational partner, LMC's offers east Contra Costa County a diverse array of perspective and performances in this virtual event series.
Inspire
"Respect" Campaign
LMC continues to engage remotely in programming and curriculum centered on values of Compassion, Humility, Inclusion, Civility, and Empathy.
Empower
Success for All
The college provides and inclusive and supportive enviroment for all members of the campus community-in the remote environment, in-person classroom, and the workplace
Upcoming Events:
LMC Stands Against Racism: Campus Initiative, 2020-2022
Student Tech Equity Program, Fall 2021
Equity Speakers Series, Fall 2021
11th Annual Dreamers Conference, Spring 2022
Los Medanos College is continuously working to promote an inclusive learning environment where ALL are welcome.
Our Equity & Inclusion Office engages the LMC community to create a welcoming campus culture and affirming learning enviroment, and strives to achieve equitable success for all students.