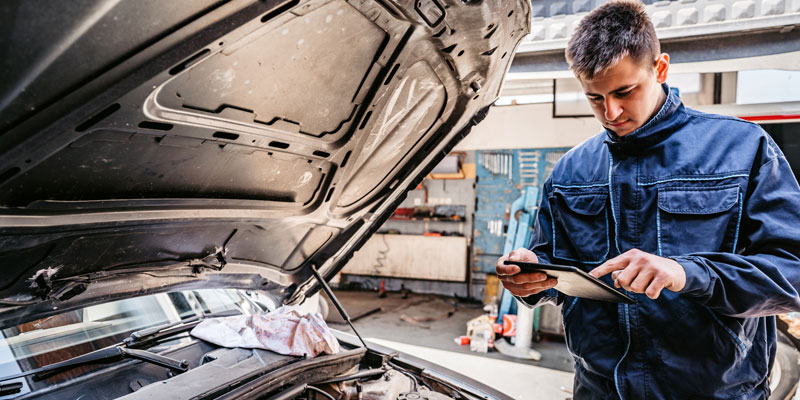 By reading Career Focus magazine and this article, you have taken the first step to "Show Up" and learn how Los Medanos College can help you "Move Up" to a better life! Hall of Fame teacher and advocate Jaime Escalante once said, "Education is the key to success," and LMC is committed to helping all members of the community succeed.
It is important to remember that "college" can mean not only pursuing and earning a two-year or four-year degree, but also obtaining short-term technical training. Sometimes you only need a single course or a one-semester certificate to get better at your job or to qualify for a new one. Whether you need new skills to re-enter the workforce, a refresh to improve your current job, or training to switch into a new, high-wage, in-demand career, Los Medanos College has courses and short-term certificates for you. When you "Show Up" for that training – whether a workshop, a class, or a certificate – you "Skill Up," making yourself a more valuable employee. Those skills are the currency of the workforce, and these career training programs will help you "Move Up" in your company and in your personal success – giving your family the freedom to do more of what you love. Our friendly, supportive counselors will guide you through identifying your strengths and preferences, the level of training or degree necessary to get started, and how those can translate into a fulfilling living-wage career. With convenient in-person and online options, there is sure to be a section that fits your current schedule and will help you launch the life you've always wanted.
LMC offers College Skills Certificates and individual classes that can easily be completed in a single semester, AND they all count towards eventually completing an associate degree:
Assistant Teacher certificate (for childcare and K-12 education)

Emergency Medical Technician certificate (EMT)

Smog Technician certificate (and seven other Automotive Technology specialty certificates!)

Business classes in MS-Office, Small Business Management, Accounting, and more

English as a Second Language
See the next article for one-semester noncredit programs that can also launch great careers in Construction, Warehousing, and Drone Piloting.