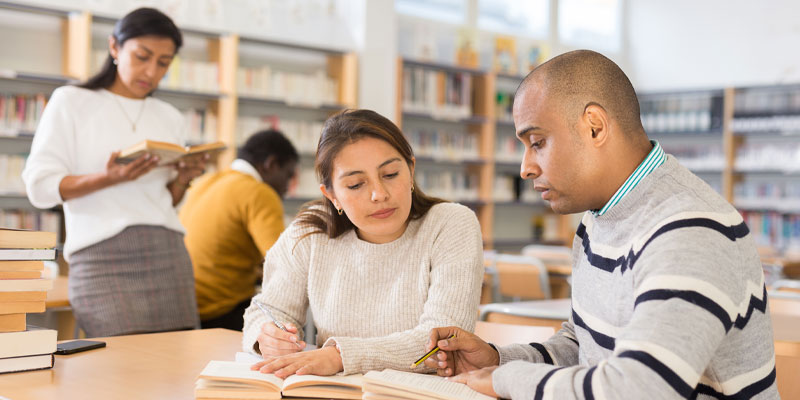 Learn more English to get a better job! Knowing more than one language is impressive, and learning English takes practice. If you need the basics, Los Medanos College has it. If you are ready for intermediate and advanced skills, LMC has that, too: you can choose General & Career English or Academic English. LMC offers six (6) levels of English as a Second Language (ESL) certificates in online, in-person, and hybrid formats. You can choose courses for college credit that count towards a degree. Or, you can choose noncredit courses with no tuition and no grades. 
Friendly teachers will help you succeed. Los Medanos College has an academic counselor just for ESL students: Ms. Eva Padilla. 
If you have any questions, you can contact her at (925) 473-7469 or [email protected]. The ESL certificates at LMC will help you show your skills to employers, succeed in other college classes, and be proud of your success!
---
¡Aprende más inglés para conseguir un mejor trabajo, cumplir con tus objetivos académicos y tener más confianza en tu vida personal! Saber varios idiomas es impresionante, y aprender inglés requiere práctica. Si necesitas lo básico, lo tenemos. Si está listo para habilidades intermedias y avanzadas, también tenemos eso.
Elija un camino para el inglés general y profesional o para el inglés académico, y nuestros amables maestros lo ayudarán a tener éxito. Tenemos una consejera académica solo para estudiantes de ESL, la Sra. Eva Padilla, y habla español con fluidez. 
Hágale preguntas al (925) 473-7469 o [email protected]. Ofrecemos 6 niveles de certificados ESL en formatos en línea, presencial e híbrido. Los cursos están disponibles para créditos universitarios que cuentan para un título o como cursos sin crédito sin matrícula y sin calificaciones. Independientemente de cómo se inscriba, estos certificados de ESL lo prepararán para mostrar sus habilidades a los empleadores, tener éxito en otros cursos universitarios y estar orgulloso de sus logros.
Learn more:
www.losmedanos.edu/esl