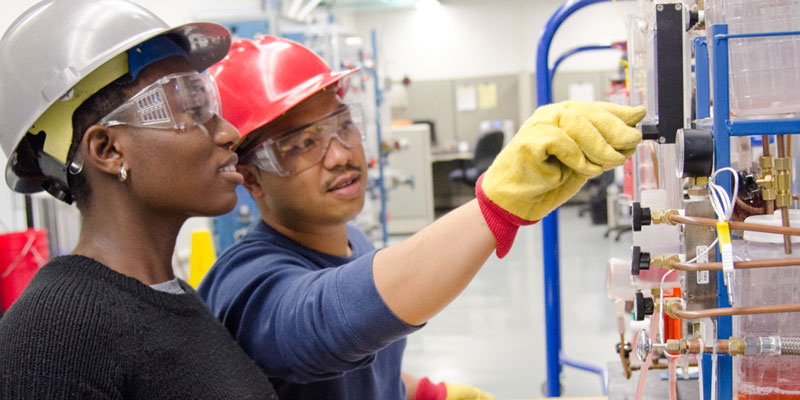 Exciting things are happening right now in the Process Technology (PTEC) program at Los Medanos College (LMC), and we want you to join us! The PTEC curriculum prepares you to safely operate industrial equipment in a wide range of high-tech settings. Have you ever wondered what it takes to clean up solid waste in the environment? Process technicians do that! Contemplated how crude oil becomes gasoline? We do that! Thought about how beer, pharmaceuticals, or cosmetics are made? We do that, too!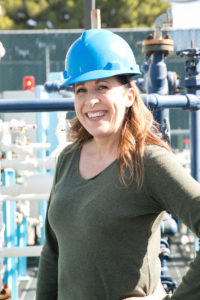 In the PTEC program, you will get extensive, hands-on experience backed by academic study. The program operates in the classroom, the lab, and our newly-upgraded Outdoor Lab. We are proud of our new air-operated diaphragm pump station that lets students gain practical experience in a lab designed to model industrial rain water management systems. Yes, it's technical; yes, it's awesome; and, oh yes, it pays VERY well. Process Technology is in huge demand statewide, with some companies recruiting from as far away as Texas to find skilled technicians – and Los Medanos College has one of the only PTEC training programs in California.
Partnering with major local employers is key to our success. For example, Marathon Oil provided the generous grant to improve our outdoor facility, and – thanks to our local industrial partners, the water districts, and electric power plants – we have revamped our industrial tour program. Students have visited several local industrial partners to gain valuable on-the-job exposure in real industrial settings. We are also strengthening our industrial summer internships for PTEC students.
Spring 2020 will bring a new, streamlined sequence of courses, providing a more straightforward path through the PTEC program. This will be especially beneficial to people looking to obtain their certificate in just three terms (18 months). For those students who find it difficult to fit classes into their busy schedule, we are also expanding the online offerings. 
Michael Kean, PE, Adjunct Faculty
If you want a salary you can live on – while working a job you can be proud of – then visit our website, attend an information session, and start your journey toward a career in Process Technology!
www.losmedanos.edu/ptec
[email protected]
In the PTEC program, you will get extensive, hands-on experience backed by academic study. The program operates in the classroom, the lab, and our newly-upgraded Outdoor Lab