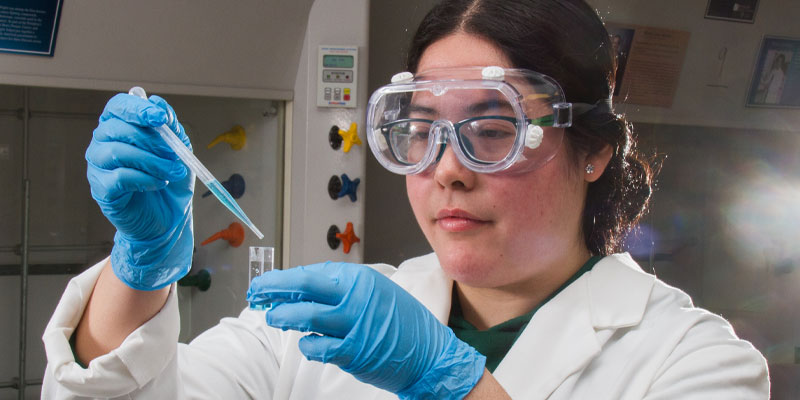 There is exciting news in the Physical Sciences Department at Los Medanos College (LMC)! Over the past year, we have been upgrading our spectrophotometers – instruments that we use to explore and investigate visible wavelengths of light. Simply put, any time light visibly changes color after passing through a solution, this instrument can be used to analyze the change. The Spectronic™ 200 digital instruments offer new capabilities, including full-spectrum scanning, onboard software, and easier-to-use controls. Students and faculty are creatively finding fresh applications within our program for this equipment, including a brand new chemistry lab experiment. Not only can students access this powerful equipment within their science classes, but they can also use it for independent study and research projects.  
Keeping both our equipment and curriculum updated to current industry standards is a big part of the success of our students. In fact, the new instruments contributed to SIX projects for the 6th Annual LMC Science, Technology, Engineering & Math (STEM) Research Symposium in 2019! That event draws the attention of local employers and helps students successfully transfer to four-year institutions. These successes, and specifically the purchase of this new equipment, would not be possible without the support the department receives from groups such as: the Los Medanos College Foundation; LMC's Math, Engineering, Science, Achievement (MESA) program; and the DOW Community Advisory Panel. 
Science careers are a great choice for people who are curious, enjoy solving problems, and want a mix of hands-on work with serious thinking and writing. If that sounds like you, come check out our labs!
Paul West, Physical Sciences Department
Photo of Brenda Kwan demonstrating the Spectronic™ 200