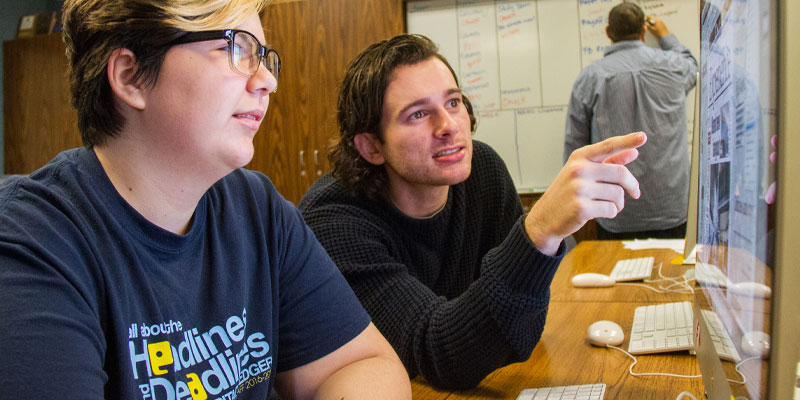 The Journalism Program at Los Medanos College (LMC) prepares students for a wide range of careers. Those who have studied in the program and worked on the award-winning student newspaper, the Experience, have moved into careers in media organizations, marketing, and teaching, as well as law and business. One example is former LMC Experience Editor-in-Chief, Adria Watson, who now works at the news organization CalMatters. Watson, who transferred to California State University, Sacramento, credits one of the skills she learned at LMC for her success. "I think the main thing that I took from the Experience was being persistent when it comes to needing to get in contact with sources for a story. I know that sounds basic, but when I transferred, so many people in the [CSU Sacramento] Journalism Department or on staff at the student paper did not understand that," Watson said.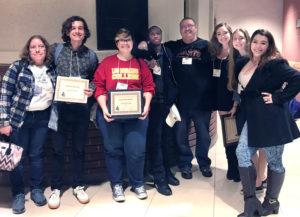 Dakotah Zabroski, former Sports Editor for the Experience, transferred to San Jose State University and now works as a marketing assistant. "Journalism has really taught me the importance of deadlines. I always plan ahead in my career so that I always hit my deadlines, usually with time to spare," said Zabroski, who added that it all started with Journalism Professor and Experience adviser, Cindy McGrath. "After taking her class, I was hooked and joined the student newspaper."
One of the most well-known students to come through LMC's program is writer and director Anthony Ferrante, widely recognized for his Sharknado film series. In an alumnus interview, he attributed part of his success to skills he learned at LMC. "My experience in LMC's Journalism program allowed me to learn how to interview people and the fine art of transcribing interviews into a story," Ferrante said. 
Journalism students combine skills learned in the classroom and the newsroom to publish online and print editions of the Experience. Alumni fondly remember working as an editorial team on production night, resulting in a publication they were proud to produce. Students also have the opportunity to attend conferences featuring contests and workshops hosted by professionals in the field. At a recent Northern California conference, LMC students took home 19 awards in 15 different categories.
If reporting, writing, photography, art, or design is your passion, join an award-winning program that will teach you the skills needed to turn that creative drive into a career.
Steven Luke
Editor's note: Steven Luke is currently an instructional assistant for the Journalism Program. After serving as LMC Experience Sports Editor, he transferred to San Francisco State University, where he earned his bachelors in Journalism.