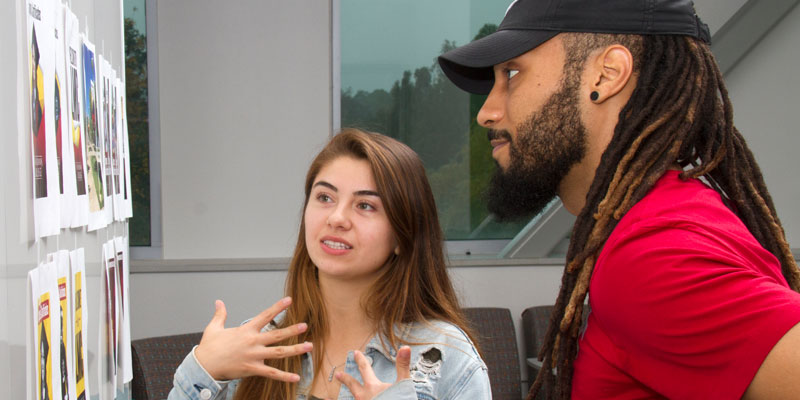 As a first-generation college student struggling with which direction to take my education, I was guided by the Graphic Communications staff who helped me through the whole process. They have years of real design industry experience, which gives the students a first-hand look at what to expect when they complete the program. Not only do they help direct you and answer any questions you have, they truly want you to succeed and will go above and beyond for their students – especially with scholarships, internships, and job opportunities. In the program, I am creating work that gives me actual design experience with projects like package design, branding, magazine covers, and web graphics. What's incredible about graphic design is the job stability in the industry and the ability to express your creativity. The Graphic Communications program offers students access to resources like the newest equipment, apps, and amazing field trips. The project-based curriculum is professionally focused, preparing you for the industry and entering the workforce. The program also has various options for your future: there are pathways to guide you to transfer to a four-year institution, as well as several certificates that prepare you for real jobs. The Graphic Communications program provided me with so many opportunities, such as becoming an intern for LMC's Marketing Department and leading to a position as a junior designer for the College. I am hoping to transfer to Art Center College of Design in Pasadena in Spring 2021.
Cynthia Leon, Graphic Communications and Business Majors
---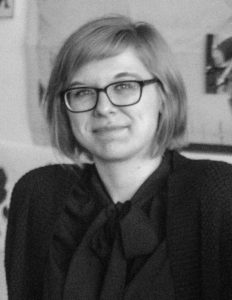 LMC established a firm foundation and allowed me to excel in my classes at California College of the Arts. I received my BFA in graphic design in 2017 and have been working full time for a boutique design firm and freelancing ever since.
– Ali Cameron, LMC Alum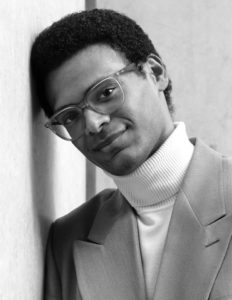 I'm grateful for the LMC Graphic Communications program and the LMC Marketing internship. I was prepared for: transfer to the Santa Fe University of Art & Design in New Mexico; an internship at Harper's BAZAAR magazine in New York City; and University of North Texas, where I graduated Summa Cum Laude in Communications Design with a Minor in Art. 
– Mark Baker-Sanchez, LMC Alum