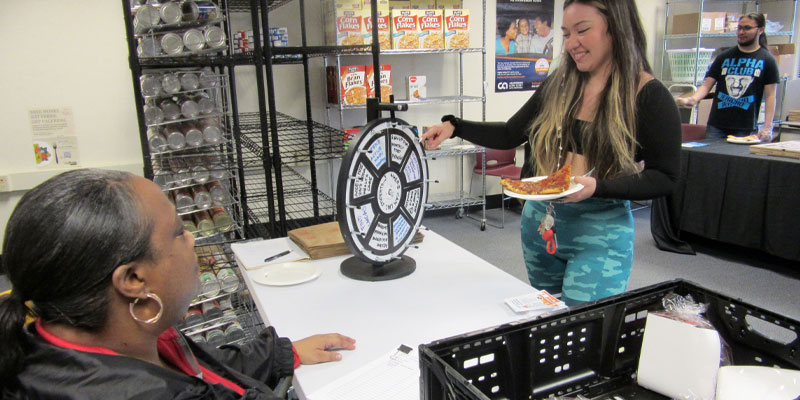 Student life can be challenging, especially when it comes to balancing academics with other life demands. But at Los Medanos College, students get some great perks.
"We want students to know we support their success," said Megela Ohare, Basic Needs Program coordinator. "This means making sure they feel healthy and strong enough to meet the challenges of student life in and out of the classroom."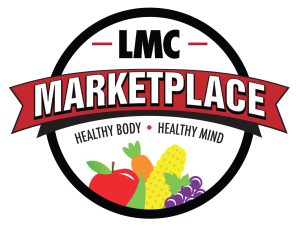 The LMC Marketplace, for instance, is open to all students and provides free supplemental groceries, including meat, cheese, eggs, fruit, snacks, canned goods and even infant formula.
Anais Orellana, a third-year nursing student, said she discovered The Marketplace last year when her budget fell short as grocery prices started to inch up along with other expenses.
"I'm an international student from Chile, and as a full-time student I don't have time to work," she said. "My parents do their best to support me from Chile, but it's not always enough. It's really good knowing I can come here. It's such a great benefit."
Located near the front entrance of the Pittsburg campus between the Child Study Center and the LMC Lake, The Marketplace also provides clothing, hygiene items and other necessities.
Teresea Archaga, director of Student Life, said The Marketplace sees several hundred unique visitors per month.
"We do not limit the number of visits that students or employees can make during a week or month," Archaga said. "We don't limit the number of items that they can pick up. On average, it's two to three bags of groceries per person."
LMC students also have access TimelyCare.com, a virtual telehealth tool that offers 24/7 virtual care for mental health, medical services, basic needs and wellness resources, and peer support groups coordinated by experts. This service is free to all LMC students. No insurance required. No copays. No fees. All students need to do is go to www.timelycare.com/lmc and enter their school email to get started.
"We hear from students that a lack of affordable health care can derail their path to graduation," Vice President of Student Services Tanisha Maxwell said. "Our goal is to make that path as smooth as possible, so our students achieve their goals prepared for the next step in their career or higher education." 
Other resources at LMC include zero-cost textbooks, technology loan programs, childcare services for students and faculty, and financial aid and scholarships. To learn about more resources, visit www.losmedanos.edu/basicneeds.