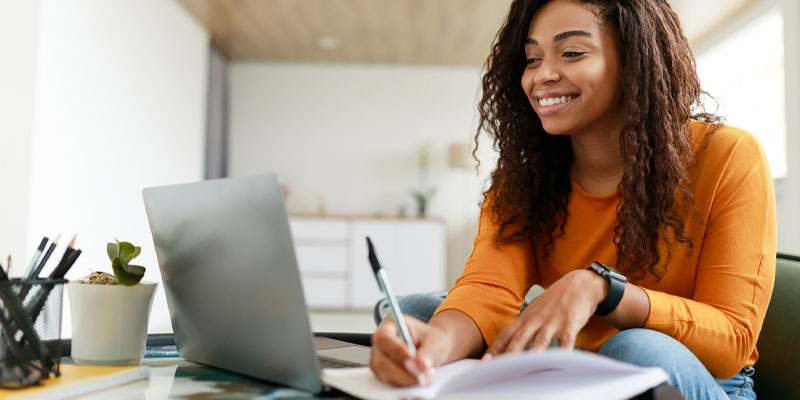 Los Medanos College prides itself in offering top-notch classes online and in person. Currently about 50 percent of class sections are available to take online, giving students added flexibility in planning their academic schedules.
While offering greater flexibility, online learning can come with challenges. To ensure the best experience, LMC students can access numerous online services including tutoring through the Center for Academic Support and NetTutor, peer-to-peer technology support, online guides and tutorials for the various apps, and assistance with Zoom and Office 365.
LMC's Equity Technology Loan Program provides hotspots, webcams, Zoom-enabled Chromebooks and calculators to ensure students are geared up for success in the classroom and online. To learn more about this program, visit losmedanos.edu/studenttech
LMC is also part of the CVC Exchange, a statewide program that lets students take online courses at community colleges across California without having to complete multiple college applications. This statewide online course exchange streamlines transcript and financial aid processes for students.
"The CVC Exchange is a game changer," said Andrea Hanstein, communications and strategic partnerships director for the California Virtual Campus. "It allows students to complete their program on time with courses that meet their busy schedules. The California Community College system has thousands of high-quality online courses, and the exchange makes them available to students regardless of their physical location."
The initiative is funded by a grant from the California Community Colleges Chancellor's Office.
To learn more about online learning at LMC visit www.losmedanos.edu/onlineclasses.