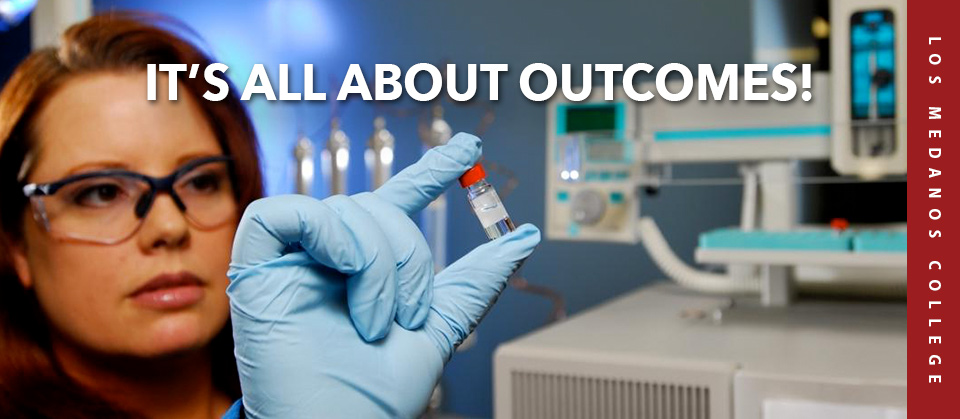 How do YOU measure success? A six-figure income, a fancy car or a big home in the country? Traditionally, success at a community college is measured by the award of degrees and certificates or completion of coursework necessary for transfer to a four-year college or university. However, we know that students attend Los Medanos College (LMC) for a host of reasons. Some want a degree or certificate to improve their employability. Some have their eye on transferring to a four-year school. And others simply want to take classes for personal enrichment or advancement in their current jobs.
In an effort to provide information on employment outcomes for LMC's career technical education (CTE) students, the college has participated in a pilot program to develop a universally available survey methodology. The pilot program began with 12 California community colleges in 2011-2012.
The big questions are:
Are our CTE students employable?
Do they find jobs in the field in which we train them?
Do they see an increase in income?
For the 2016 report, LMC students were surveyed if they met one of the following criteria in 2013-2014, and did not enroll in 2014-2015: earned a certificate of 6 or more units, earned a vocational degree, or earned 9+ CTE units. The survey was administered in early 2016 by e-mail, telephone and US mail. The survey addressed student perceptions of their CTE program, employment outcomes, and how their coursework and training relate to their current career.

A total of 1,020 students were surveyed and 312 students responded, for a total overall response rate of 30.6%.
The results of the survey showed that completing CTE studies and training – whether or not a credential is earned, whether or not a student transfers – is related to positive employment outcomes. The majority of respondents are employed, are working in the same field as their studies or training, and are working full time. Respondents overall posted a 45.5% increase in their hourly wage after completing their studies at Los Medanos College and the vast majority were satisfied or very satisfied with the education and training they received.
Today, the CTE Outcomes Survey has grown to include all 113 California Community Colleges and several non-credit institutions. Results are being used by practitioners to improve CTE programs statewide.
An interactive "Visualization" of the survey results for LMC, and for many other California community colleges, can be viewed by the public at https://cteos.santarosa.edu.
– David Wahl