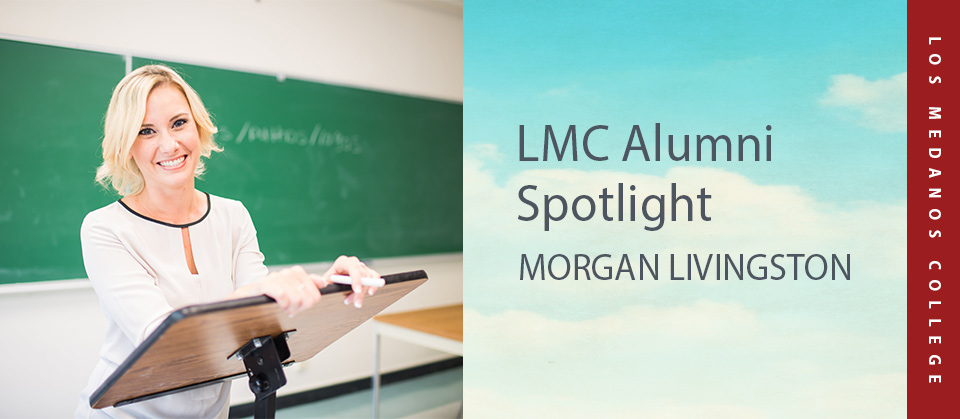 You might say the desire to be a teacher was something Morgan Livingston was born with. Okay, so her mother is a high school teacher, and her dad was a professor, senior dean and even interim president at LMC. Yes, a bit of family influence, indeed! Now, Morgan is an adjunct professor at Cal Poly and loving life as she fulfills her dreams.
"I attended LMC," she shared, "primarily because my dad worked there and because my whole family firmly believes in the community college system. It just made logical sense to save money and get the same quality of education at a 2-year as I would get at a 4-year."
"Being a part of the LMC Honors Scholars Program was key for me. While there,  I found a strong mentor and a supportive community. The honors classes were very rigorous. The program put me on the college track so when I transferred over to UC Santa Barbara, there wasn't that big of a jump at all."
Morgan chose to transfer to UC Santa Barbara, influenced by the energy she found there while on a college tour. They also had an Honors program, in which offered Honors Housing and the opportunity to develop new friends far from home. After earning her BA in Literature/English, Morgan went on to complete her MA in English/Literature at Cal Poly, where she continues to teach. Yes, she is living her dream!