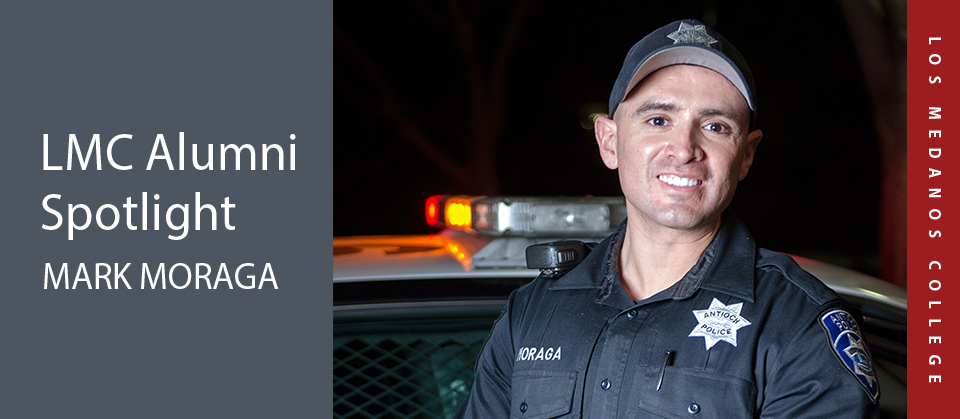 LMC Alum and Marine Corps Veteran, Mark Moraga, joined the Marines in 2004 as a way to find direction and maybe a career focus for his life. He wanted to leave negative influences in his community. Mark is an OIF veteran with tours overseas that included Fallujah and Ramadi.
Within one week of his discharge from the Marines in August 2008, Mark enrolled at LMC, and became one of our first veterans to utilize the Post 9/11 GI Bill. Mark found the transition favorable. LMC and academic life helped him not get lost in the civilian world. Attending and studying in classes provided him with the commitment and accountability he was used to in his former military life.
Mark began his college career in pursuit of a degree in liberal arts, but also explored LMC's Administration of Justice (AJ) program. The AJ classes cultivated such an interest that he applied and was hired by Antioch Police Department in 2014. They provided training through the Contra Costa County Law Enforcement Training Center Basic Academy and he is now a full-time police officer with the City of Antioch. Next, by utilizing foundation courses he took at LMC, he plans to further his education in Fall '16 by attending Saint Mary's College and earn a Bachelor of Arts in Organizational Studies Degree. Go Mark!