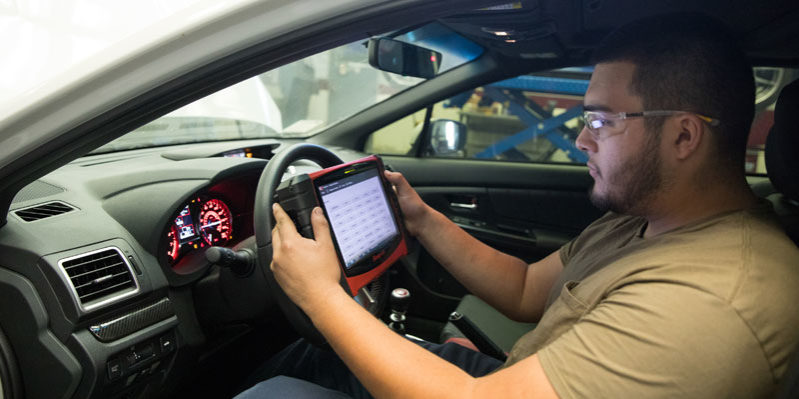 By Natalie Hannum, M.P.A., Dean of Workforce and Economic Development
When the state legislature declared that California's economic competitiveness is fueled, in part, by the strength of its regional economics and skilled workforce, it quickly followed up with funding for community colleges to develop "more and better" career education programs to meet this need. The Strong Workforce Program was developed to meet the socio-economic needs of California by addressing the need for "middle skill" workers as a means to fuel the economy, and to support social and economic mobility for workers. Middle skill careers are those careers described as needing more than a high school diploma, but less than a bachelor's degree.
Los Medanos College (LMC) has a long history of supporting Career Programs and middle skill workers, so receiving additional funds to both improve and expand programs was welcomed. LMC's investment strategy was to evaluate and improve existing programs first, then consider starting new programs in the future. Investments could only be made in programs that met specific supply and demand criteria, and provided pathways, credentials, certificates and/ or degrees in programs that would align to improved wages. LMC had many programs that met these criteria (see LMC Stars on the following page) and investments were made in programs like Computer Science, Public Safety, and Welding Technology, but one program called out loudly for a comprehensive investment: Automotive Technology.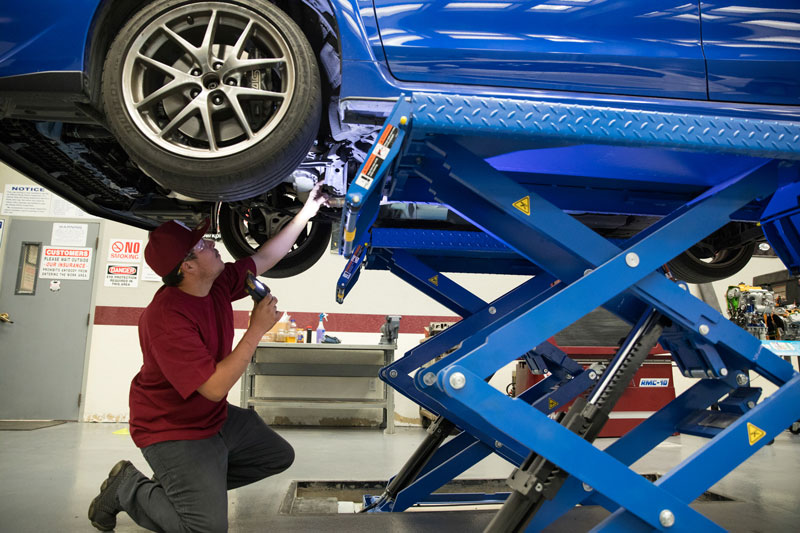 Having started in 1974, LMC's Automotive Technology program saw its last expansion in 2000. Much had changed and continues to change within the industry and the region – including the number of cars on the road due to expanded growth in East Contra Costa County – and significant changes is cars and trucks due to innovation and technology. Quite simply, the shop needed to be retooled to meet the needs of the current industry, and the curriculum needed to be revamped to address advancing technologies, such as those used in hybrid, electric, and diesel automobiles and trucks. 
The program already had elements of an excellent program, including: strong partnerships with industry that include Subaru, Audi, and Chrysler/Fiat as part of the NC3/MOPAR credentialing program; strong pathways with local high schools, whereby students could be begin courses while in high school and receive LMC college credit; and a dedicated faculty committed to making changes, which made the investment much less risky. 
Today, with a completely renovated shop and classroom, state-of-the-art equipment, re-envisioned curriculum, and the third full-time instructor, the Automotive Technology program is poised to provide students with the knowledge, skills, and abilities that are essential in today's job market. The goals for the program are to provide top quality training and education for those seeking this very satisfying and in-demand career. The program also wants to move from its Bronze Star status, as designated by the California Community College Chancellor's Office, to Silver Star status or higher. With an outstanding facility, current and innovative curriculum, strong industry relationships, and dedicated faculty, that goal is achievable.