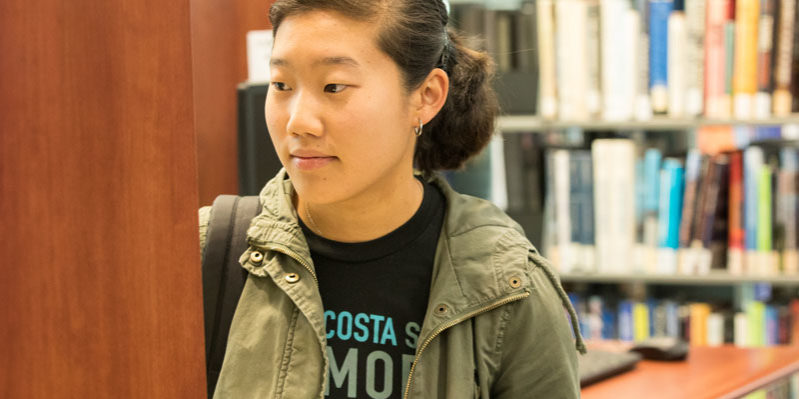 By Christina Goff, M.S., Instructional/Library Director
As you enter the space, it is hard not to notice the quiet hum of activity in the building: people at a table near the entrance, working on a community puzzle; children and preschool teachers sitting on the vibrantly colored rugs of the children's reading area; students working on posters or reading textbooks at the tables; study groups writing chemical equations on a white board; and almost every computer in use. Looking around, it is evident the Los Medanos College Library is full of people working hard to reach their goals and to support their own success. Used by students and community members alike, the Library provides everyone with a place to learn, information to explore, and the people to support your exploration.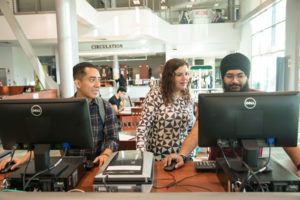 In addition to the Library, the building is home to a large community room used for College and public events, conference and meeting rooms, and an art gallery with a rotating calendar of exhibits. While the majority of users are currently enrolled students, the Library is open to the public and serves as a wonderful resource for the entire community. Once inside, Library users can take advantage of the many services and resources available. Computers, a scanner, printer, and copy machines are available to all, and wireless connectivity is available for students currently enrolled at LMC. With open seating for more than 200 on the main level, there are many options for individuals and groups looking for a place to work. All are welcome to browse and read the books, magazines, or newspapers in the Library, although borrowing is limited to the College community.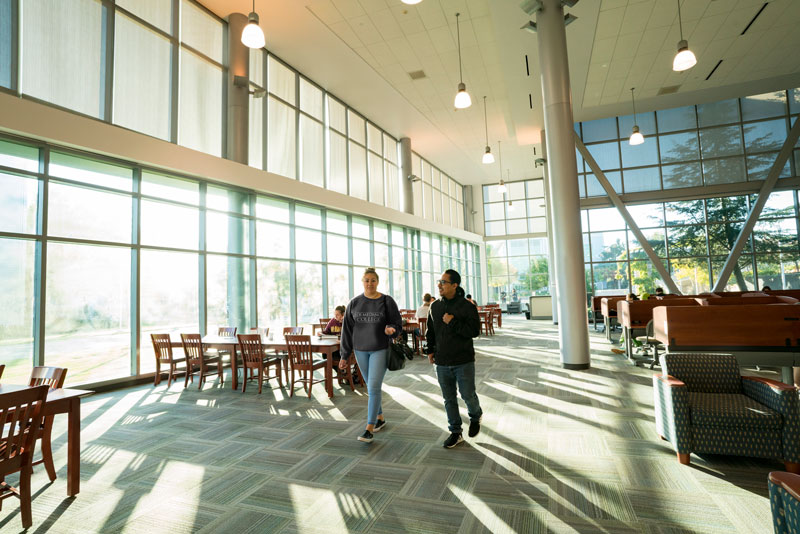 The primary mission of the LMC Library is to support the academic programs offered at the College, by ensuring all students have access to the information they need to be successful in their coursework, degree programs, and careers. However, the skills needed to find and evaluate information are not only important to students. With claims of "fake news" and misuse of personal data making headlines almost daily, these skills are more crucial than ever. The volume of information available to users has never been greater, which also means an increase in the amount of inaccurate and unreliable information to which people are exposed. In fact, Dictionary.com recently declared "misinformation" the word of the year for 2018. The best way to counteract the spread of false and misleading information is to critically evaluate every story before you share it, and – more importantly – before you believe it. LMC Librarians are on hand to help all Library users navigate the current media landscape and develop the information habits necessary to be a savvy student, employee, consumer, and citizen. 
For more information about Library resources and services, including research guides on a variety of topics, please visit the LMC Library website at https://www.losmedanos.edu/library/.