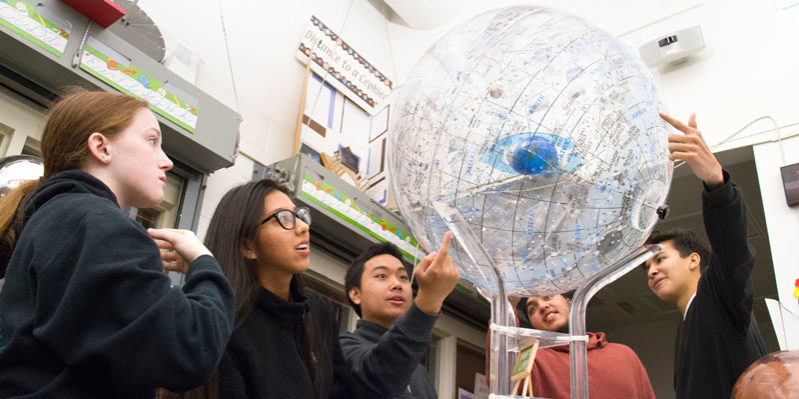 By Kelly Green, M.S., K-12 Senior Program Coordinator
High school students in East Contra Costa County are saving time and money by taking advantage of the Early College Credit programs at Los Medanos College (LMC). Students are getting a head start on their college careers by taking college-level courses at both LMC and on their high school campus – significantly improving their chances of graduating from college with a certificate, earning a degree, or being ready to transfer to another accredited institution of higher education at an accelerated rate. This year, over 2,800 students in East Contra Costa County will participate in an Early College Credit class at little or no cost.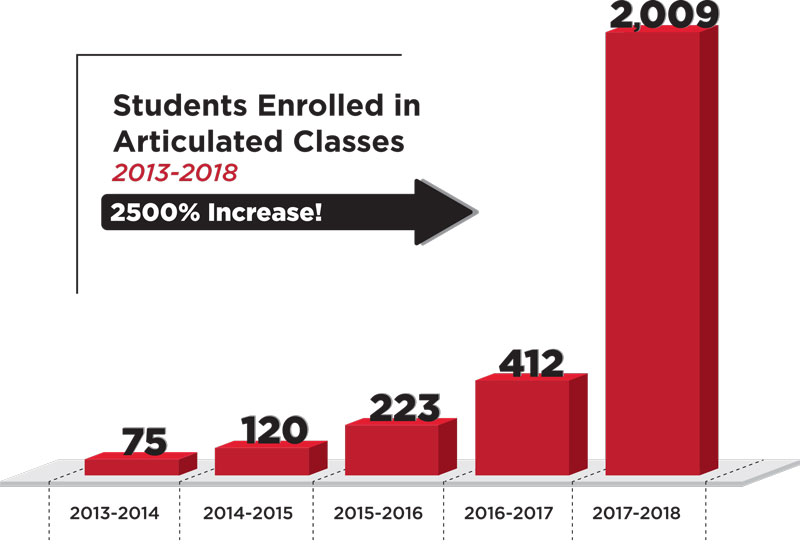 College Connect
Los Medanos College partners with Pittsburg High School (PHS) to provide a cohort of students with an opportunity to take college classes at the LMC Pittsburg Campus four days a week as part of a "College Connect" program. These students take classes at PHS in the morning, and then continue their coursework taking college classes in the afternoon. Students in the "College Connect" program have the opportunity to earn nine college units before they graduate from high school…for free!  In 2019-2020, the program will expand to serve Antioch High School.
"I applaud the innovative approach LMC has taken in regards to partnering with our local high schools. I am thrilled with the strong partnership we have with LMC and the alignment of our goal to ensure students are "college ready" and able to take advantage of the many LMC programs, ranging from the transfer program to the various certification programs offered," Todd Whitmire, Principal of Pittsburg High School. 
Articulated Classes
Articulated high school classes have been approved by LMC faculty to have curriculum similar to a comparable college course. Credit is generally awarded to students who earn an "A" or "B" in the class and on the class final. The grade earned on the class final is notated as "Credit by Exam" on the student's college transcript, similar to Advanced Placement (AP) credit. More than 20 high school courses are articulated with LMC this year at all seven comprehensive high schools in East Contra Costa County. 
Dual Enrollment
Dual enrollment college classes are taught by LMC faculty with the same rigor and content as regular college courses, and are offered on the high school campus – allowing students access to college classes they might not otherwise have the opportunity to take. These dual enrollment classes are open to all students on that high school campus, and require that both the parent and the principal sign to approve the registration form. For 2018-19, LMC's dual enrollment offerings include more than 20 class sections on eight different local high school campuses. 
Last year alone, more than 2,000 students earned college credit through LMC's Early College Credit programs. These students have saved the equivalent of over $85,000 in community college tuition costs, and over $690,000 in combined CSU/UC four-year college tuition costs! Los Medanos College invites your East Contra Costa County high school students to become LMC Early College Credit Scholars. 
To learn more about current Early College Credit options with LMC, please visit  https://www.losmedanos.edu/earlycollegecredit/.