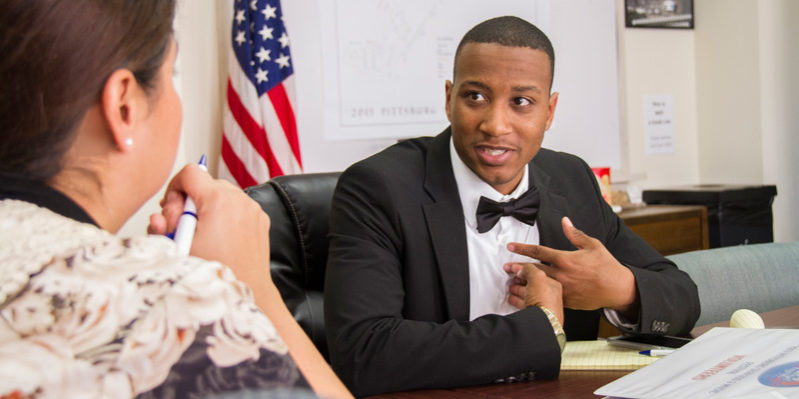 First-hand work experience is one of the key ways to gain access to the professional world and prepare for career employment. At Los Medanos College (LMC), the Workforce and Economic Development Program works with local employers to develop paid internships, supporting students' continuous professional development.
In addition to exposing students to the ever-evolving world of work, the College also supports instructors' professional development through externships in industry. Staying up to date on the skills required for the workplace is one way instructors continue to enhance classroom instruction and support students' advancement in a competitive economy. Student internships and instructor externships are hands-on work-based-learning experiences that promote long-term learning and success.
Shell Oil Co Welding Externship – Dann Gesink
LMC Welding Instructor Dann Gesink completed a week-long externship at the Shell Oil Martinez Refinery.  Externships support instructors' continuous learning through training at companies that employ LMC graduates.  Through a safety training, security clearances, projects, and working one-on-one with Shell's staff, Dann is now able to bring another experience into classroom instruction.
This externship was developed through Earn & Learn East Bay www.earnlearneastbay.org
LMC Marketing Department

 

Graphic Design Internship – Gabriella Santos

 
Gabriella Santos, a Graphic Communications major, successfully completed a spring semester internship with the Los Medanos College Marketing department.  She was involved with designing and collaborating on institutional and departmental marketing initiatives, including the "Respect Campaign," which was featured in various locations, both in print and online.  Gabriella learned technical and communication skills that will prepare her for a career in the graphic communications field.  "My internship experience opened up a world of opportunities. I gained so much experience from the process and my mentors guided me towards a path of success.  The internship definitely pushed me ahead of the game after I transferred to Sacramento State.  I was more confident in my skill and prepared for the challenges ahead." – Gabriella Santos
Pittsburg Chamber of Commerce Business Internship – Doyle Mohammad
Doyle Mohammad, Business student and Antioch resident, completed a paid summer internship working with the Pittsburg business community through the Pittsburg Chamber of Commerce.  In reflecting on his experience, Doyle said, "My time with the Pittsburg Chamber of Commerce was exponential for my personal growth.  With the help of the Chamber staff, as well as all of the businesses and organizations that interacted with the Chamber, I obtained many values, and a great sense of professionalism.  Opportunity is everywhere, you just have to be willing to go out for it and look."
Internships connect students to the workplace through meaningful experiences and hands-on learning. www.losmedanos.edu/workdev/intern.asp
Contra Costa Community College District

 

Marketing and Social Media Internships – Veronica Hanel and Lorenzo Morotti

 
The Contra Costa Community College District's Communication and Community Relations department hired Journalism student Lorenzo Morotti and Graphic Communications student Veronica Hanel for paid summer internships focusing on Social Media and Marketing.  They spent eight weeks enhancing the District's Instagram, Facebook, and Twitter accounts.  This ongoing internship allows aspiring professionals from varying majors to gain a first-hand understanding of the energy that goes into Public Relations.  "Everyone at the District Office was incredibly supportive of my professional goals, and provided me a wide pool of knowledge from which to draw.  I had the opportunity to explore all the facets of their communications office, from developing marketing strategies and best practices, to learning professional life skills like email formatting!  The internship gave me the experience, confidence, and support I needed to continue my vocational journey." – Veronica Hanel
Earn & Learn East Bay is a funneled point of contact for employers to work with the region's schools, colleges, and community organizations.  Participating employers offer internships, workplace tours, guest speakers, and other activities.  Employers can now come to one place to be connected with schools in the region.
These internship experiences, along with many more just like them, are made possible each year with the support and coordination of the East Bay's premier work-based learning platform, Earn & Learn East Bay (ELEB).  Earn & Learn organizes work-based learning experiences that are easy and meaningful for employers and transformational for youth.  These experiences connect students and young adults to activities at the school and in the workplace.
Learn more about the ways in which you can support Earn & Learn East Bay and the students it serves this year by visiting www.earnlearneastbay.org.
Erin Brooks, Marketing and Communication Coordinator for the Contra Costa Community College District and  Marketing and Social Media and internship supervisor feels

"Internships are so important for students on their educational journey. It's essential to supplement classroom learning with real world, applicable experience that can provide students an honest look into the career field they are interested in pursuing. Whether students are earning a certificate, an associate's degree or looking to transfer, participating in an internship provides all students an opportunity to gain valuable work experience and course credit while developing professionalism."