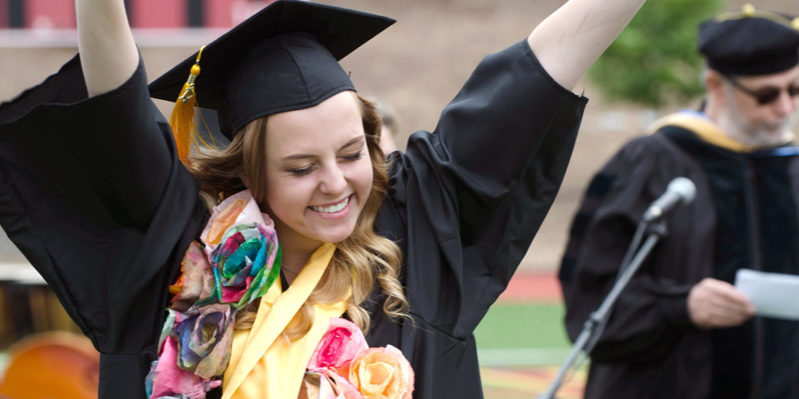 By Nancy Ybarra
Are Liberal Arts degrees a dead end for graduates seeking to enter the job market? With all the current emphasis on STEM fields, one might be tempted to think so. But think again.
There is mounting evidence that the 21st century workforce will need more than science, technology, engineering, and math to flourish. The skills, dispositions, and abilities of those who study literature, philosophy, music, and other traditional Liberal Arts are the very traits that employers are looking for – and too often failing to find.
A 2013 national survey of business and nonprofit leaders conducted by the Association of American Colleges & Universities found that:
95% of employers preferentially hire college graduates who can innovate in the workforce
93% say that an ability to think critically, communicate clearly, and solve complex problems is more important than one's undergraduate major;
93% value the ability to demonstrate ethical judgment, intercultural skills, and the capacity for new learning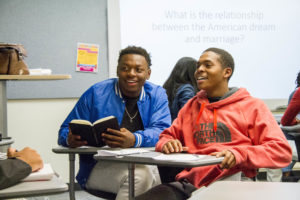 These uniquely human traits are the explicitly stated outcomes of a Liberal Arts education. Add to these foundational skills a strategic subset of technical skills – such as digital literacy, marketing, sales, and social media savvy – and you have a winning combination, according to studies by Burning Glass Technologies, a company that analyzes job market data for the government, higher education institutions, and corporations. Their analysis of "big data" indicates that there is a high demand for Liberal Arts majors who: demonstrate solid skills in writing, research, and creativity; and possess some subset of technical skills that can be learned with a few courses or short-term internships. And businesses are willing to invest in them at substantially higher entry-level salaries.
Innovation and automation are indisputable characteristics of the 21st century workforce. Those individuals – who can do what computers, for all their formidable algorithmic power cannot – are well poised to command the future. George Anders, author of You Can Do Anything: The Surprising Power of a "Useless" Liberal Arts Education (2017) advances the case that the future economy will require individuals who can think creatively, present persuasively, perceive patterns, and synthesize vast amounts of data to draw meaningful conclusions, and then apply all of these abilities in real-life situations. Understanding culture, context, and the ways in which people connect and behave is essential to harnessing the transformative power of new technologies. Certainly science, technology, and engineering are woven deeply into the fabric of our future society. But graduates in these fields will need to form lasting partnerships with those who study the Liberal Arts. It is not a question of STEM or Liberal Arts; it is a question of how to skillfully blend both to build a humane, just, and equitable society that honors what makes us uniquely human.
Let's encourage those who would seek to study the humanities and the behavioral and social sciences.
Let's support them as if our future depends on it. 
It does.