By Kimberly Stelly and Barbara Cella
Adjusting to college can be stressful. It can be isolating. It can be downright scary! There are, however, opportunities to walk in the door of Los Medanos College (LMC) as part of a learning community – a place to learn, connect, and grow.
tudent success increases when a student feels a sense of belonging within the campus community. For decades, Los Medanos College has had learning communities that provide participants with a feeling of connectedness, through immersive experiences that enrich their college success and future career potential.
Learning communities bring together students in classes, fieldtrips, study sessions, counseling, and beyond. Studies have found that students who get connected and involved early are more successful, completing their educational goals faster than students who don't. By joining such programs, students are part of a group of fellow students, teachers, and counselors who are there to help the participants succeed.
LMC's learning communities include MESA (Math, Engineering, Science Achievement), Honors, Umoja, Puente, and Transfer Academy. MESA is designed for students headed to transfer as majors in math-based fields. Honors provides its high-achieving members an enhanced academic experience. Umoja is committed to fostering and enriching the educational experience of all students, particularly African American and first-generation college students. Puente focuses on success for underrepresented students with English and counseling support. Transfer Academy supports students as they prepare their academic foundation for transferring to a four-year institution.
For more information about LMC's learning communities and the Umoja program, visit www.losmedanos.edu/learningcommunities.
UMOJA
The Umoja Program is a well-established learning community at Los Medanos College. While focusing on African American and first-generation college students, the program seeks to ultimately prepare them for academic, personal, and professional success beyond LMC. Umoja addresses student needs through academic support services and a curriculum that focuses on African American literature and history, as well as contemporary issues facing the African American community.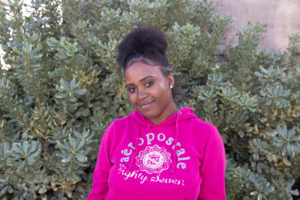 "Umoja has helped me stay on the right track for transferring and graduating on time with the classes and help that I needed." 
Erin White, Umoja participant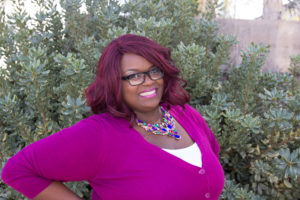 "Although I have learned so many things through the program, what I value the most is that I have learned to take initiative, take responsibility for my downfalls, to not limit my challenges and instead to challenge my limits."
Leeandra Matthews, Umoja participant and Liberal Arts major, aiming for an advanced degree in public health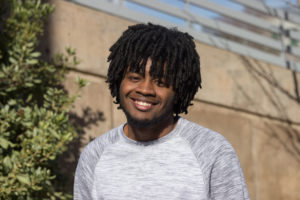 "Umoja Scholars value accountability, community, and equity. I've learned that, although we are a diverse group of students in terms of backgrounds, we still share the common goal of achieving academic success and bettering our community." 
Donny Lewis, Umoja participant
"The most important values students take away from being in Umoja are the power of community, knowledge of self, and a sense of belonging in higher education." 
Jamila Stewart, Umoja Program Coordinator