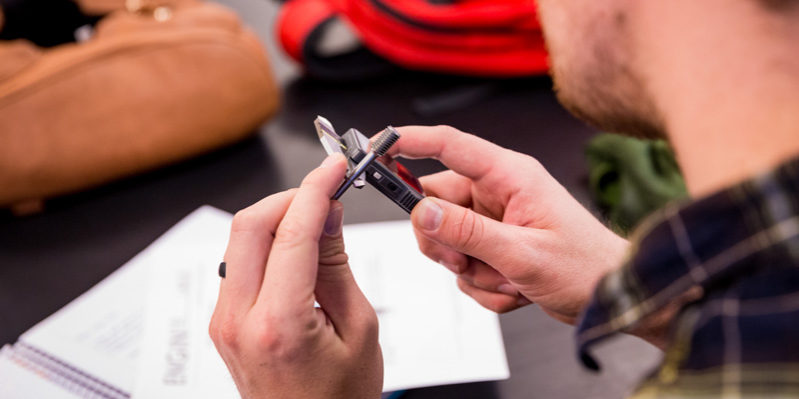 By Francesca Briggs
Have you ever used a computer, a car, or a mobile phone? Do you like to listen to music, bake, or watch TV? Have you ever ridden a bicycle or been on an airplane? If you answered "yes" to any of these questions, then you have interacted with engineering systems. Engineering is the creative application of mathematics and science to design, build, and maintain structures, with the intent to improve quality of life. Then, the question is: do you enjoy making stuff and learning how things work? Are you are creative and want to make things work better? If so, you may want to consider an engineering degree.
Engineering jobs are some of the most in-demand and well-paid across the nation. The profession includes a variety of applications – from buildings and aerospace structures, to medical devices and sporting goods – while providing an opportunity for travel, as well as working on exciting and fulfilling projects.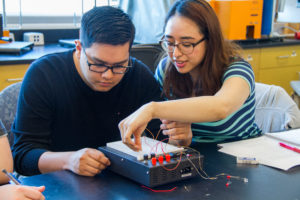 At Los Medanos College (LMC), you have the opportunity to complete the first two years of many typical engineering degrees and launch a career as an engineer. The LMC Engineering program offers a solid foundation for upper division studies in most engineering fields, including mechanical, civil, electrical, aerospace, industrial, and many other engineering disciplines. LMC's Associate of Science in Engineering degree features the same general education, math, and science courses required by universities. Students in the program full-time can expect to complete their coursework in two years, if no Calculus, Chemistry, and English courses are required.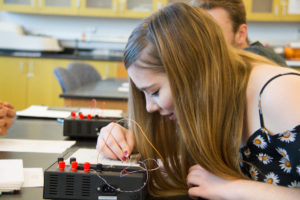 As an LMC engineering student, learning goes far behind class time. You are tasked with practical design projects, which involve: designing and building components; testing materials; working on technical reports and presentations; and effectively preparing for the working engineering world. In addition, you are encouraged to be creative, detail-oriented, and adept at performing as part of a team – as well as working on extra-curricular programs, such as NASA's Micro-g Neutral Buoyancy Experiment Design Team (Micro-g NExT) challenge. The Micro‑g NExT program tasks undergraduate students from community colleges and four-year institutions to propose, design, and build a spacewalk device that could be used by NASA astronauts in the future. Having the opportunity to participate has been a life-changing experience for LMC's students, and transformative for academic programs at the College. In 2011, LMC sent a team of four students to Houston to test the precision and accuracy of an electromagnetic launcher in various gravitational environments. The photos and stories they brought back from that experience were inspirational and served as great motivation for the next cohorts of future engineers and scientists attending the College. The legacy of this 2011 group took on a new form, when another group of LMC students traveled to Houston in 2016 to test their coring device for loose regolith in microgravity. This group's project was a smashing success, and their work was highlighted as the keynote presentation at LMC's annual STEM Student Research Symposium.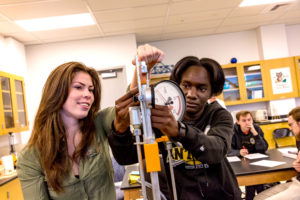 When compared to the same courses at many four-year institutions, Los Medanos College offers smaller engineering class sizes, personal attention from instructors and advisors, and lower tuition. Every student receives expert advice and is encouraged and supported to reach his/her full potential.
If a career in this field appeals to you, consider joining the Engineering program at Los Medanos College – you could become the next great engineer!