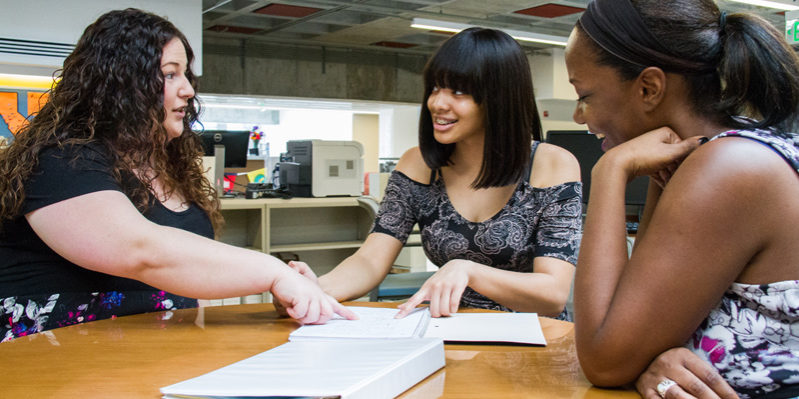 By Cynthia Dial and Whitney Flores
Los Medanos College and Opportunity Junction, a nonprofit organization in East Contra Costa County, are working together to guide young adults to college and then on to careers that will sustain them into the future.
The partnership between Los Medanos College and Opportunity Junction is focused on increasing academic and career success for students who demonstrate a need for extra help. This is achieved on a number of fronts: making resources accessible to those who need them most; sharing real-time student data; establishing relationships among students, College personnel, and nonprofit staff; utilizing the knowledge and expertise of both organizations; and ensuring job placement for students after completing a Career Technical Education (CTE) certificate program at LMC.

With a focus on those who have been involved in foster care, "Road Map to College" serves low-income young adults between the ages of 18-24. For some youth, particularly those without family support, the idea of setting educational and career goals or navigating the community college system seems almost impossible. Opportunity Junction's two college and career counselors – both of whom can speak to the benefits of attending Contra Costa Community College District – give students the support, information, and guidance they need.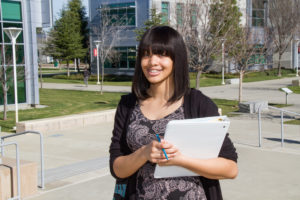 "Road Map to College" has helped students like Montanae, a foster youth who came to Opportunity Junction a week before turning 18. She was grappling with big questions: Where would she live? What kind of career could she have with a high school diploma? Could she dream of more? She knew she wanted to work with children, but had no idea how to get there. Whitney, her Opportunity Junction college and career counselor, began working with her one step at a time. She helped Montanae develop a vision of how a CTE program could help her get on her feet relatively quickly – and helped her navigate not only the college system, but life itself.
As a foster youth, Montanae is lacking basic right to work documents – such as her birth certificate and social security card – so she and Whitney have spent countless hours obtaining those items, while also tackling academics. Montanae has loved her classes, enjoys being a student, and attributes much of her success thus far to her relationship with Opportunity Junction. "If I hadn't learned of Opportunity Junction, I probably wouldn't even be in college. Whitney gives really good advice. She listens to my concerns and helps me work through them," says Montanae. She has had ups and downs, of course, but Montanae is moving forward with Whitney's steady support.
Now in its fourth year, "Road Map to College" continues to evolve, striving to make the greatest impact on students. The LMC-Opportunity Junction partnership is deepening with each successful step, and both organizations are eager to help other partnerships replicate their success.
To find out more, contact Whitney or Dionne at Opportunity Junction: (925) 776-1133.